Top 5 best photo editing apps for Android 2019
If you love to edit photos, we are revealing out names of best photo editing apps for Android 2019. So choose the one which suits you the best from the top downloaded apps for editing.
These best photo editing apps for Android 2019 are selected according to customer reviews and their features.
Best photo editing apps for Android 2019

1. PicsArt Photo Studio-Best Photo Editing App for Android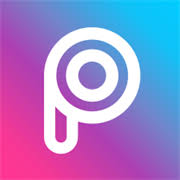 This is at the top of the best photo editing apps for Android 2019 and my personal favorite.
With over 100 million-plus downloads and 4.5 stars over 5 in over seven million reviews. This apps offers pro editing tools by which photos can be edited to a professional level. It offers collage maker, clipart library, stickers, background change, camera and much more.
However, as it has pro features it needs the experience to create wonderful edits. You can master editing photos with this app.
All the features of this app are not free and many tools have to be bought before using. Still, the free version has enough tools to edit photos magically as you edit in computer.
You must try this app, I'm sure you will start loving it.
2. Adobe Photoshop Lightroom CC

This app comes second in our list of best photo editing apps for Android 2019. Adobe has a big name in App industry with most of its apps having downloads in millions. That's telling about its popularity.
Talking about its photoshop android app which gives the option of editing and storing photos in its online account and user can access it from PC as well as from web.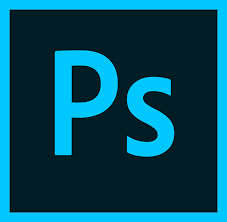 This app offers DNG raw format in which you have better controls of editing.
HDR mode in which the user has full control of capturing photos in the brightest or the darkest tone by expanding the range of exposure.
One tap presets for editing.
User can change colour,tone,exposure and contrast.
Edit large albums.
Organize, store and search stored photos.
Download Adobe Photoshop lightroom CC
3. FaceApp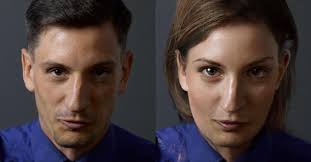 FaceApp is quite different from the top two photo editing apps as it offers quick transformation of your face into a new look by changing it using artificial intelligence. You can change anything to everything in this app with just one click. You can change hairstyles, look older or younger, smile or remove smile and even change gender.
As its name tells about its features, this app is quite simple and clean, lets you edit face all in one tap.
It is light in weight too as it is only of around 10mb which has over 10 millions of download.
4. Cut Cut

This app is especially for editing the background of photos. It offers 100 plus backgrounds which you can try and fit in your photos. However, it also offers rotate, mosaic, vignette, text, blur, etc.
If you like to change your background and give it a new look, you can check this app.
5. Beauty Plus, YouCam Perfect and B612

These apps are for selfie lovers. All three of them offers more or less the same features and are excellent for taking selfies with wonderful effects. All three of them comes with preloaded modes in which you can take magical selfies without any editings.
There are many preloaded modes in which you can choose and simply click on the capture button.
All these three apps have over 100 million downloads and are loved by its users and are in the top of the trending downloads list of google play.

Also, read: Top 5 best UPI app in 2019
Top 5 best Android Games in India 2019
Friends we have provided the list of best photo editing apps. All apps are very good but most of them are quite different in their features.
If you love photo editing then I will recommend you to try PicsArt as it has pro features by which you can edit each and every part of your photo and transform it into the next level.
Tell us which is your best photo editing app for android.