If you are planning to buy a new DSLR, I will help you do to buy the best DSLR camera for under 50000.
The love for photography is fast increasing among people. Today's phone camera is coming with excellent sensors but DSLRs have no match. It produces detailed photos with maximum natural effects.
Best dslr camera under Rs 50000
Product Detail
Highlights
BUY/Check Price
1. Canon EOS 200D
#24.1MP Digital SLR Camera
#DIGIC 8 PROCESSOR
#9-point AF
#Dual Pixel CMOS AF
#4K Movie
#Closest Focusing Distance (cm): 25
Buy on AMAZON
2. Sony Alpha ILCE 6000L
Buy on AMAZON
3. Canon EOS 1500D
Buy on AMAZON
4. Nikon D3500
Buy on AMAZON
5. Fujifilm X-T200
Buy on AMAZON

1. Canon EOS 200D

This is one of the most famous budget cameras of all time it comes with a 24.1 mp CMOS sensor. It gives detailed results even when you will zoom in and enlarge the image.
The EOS 200D II comes with enhanced Dual Pixel CMOS AF performance and functionality during live view shooting. It includes Eye Detection AF during Servo AF and Movie Servo AF adding convenience while shooting human subjects and up to 3,975 AF points positions to choose from for AF point manual selection.
The creative assist is helpful for beginners to enhance the photo look. You can select the effects and amount before clicking the shutter and see the effects on the LCD screen.
It supports 4K recording which gives you the option to capture your memories more vividly. The 4K feature records at four times the resolution of full HD that makes more realistic expression possible to exhibit the finest details in your memories.
It gives 1.6 times wide-angle view than a normal 35 mm format.
For low light photography, it has an ISO level from 100 to 6400 which helps to capture detailed photographs even in low light.
Also, read the best lenses for the camera

This camera has built-in wifi by which photos can be easily shared and uploaded to social networking sites and can be connected to any smart device by canon app.
It has remote capture mode by which photos can be captured from a distance, only you have to download the camera connect app and then the camera can be controlled from a smart device.
It has 3 inches of display for viewing the captured photos.
This camera has an autofocus mode, so you don't need to focus it manually.
It helps you to capture sports scenes as it can capture 3 frames per second which quickly autofocus for detailed photos. It is priced at Rs 25,490.
2. Nikon D3400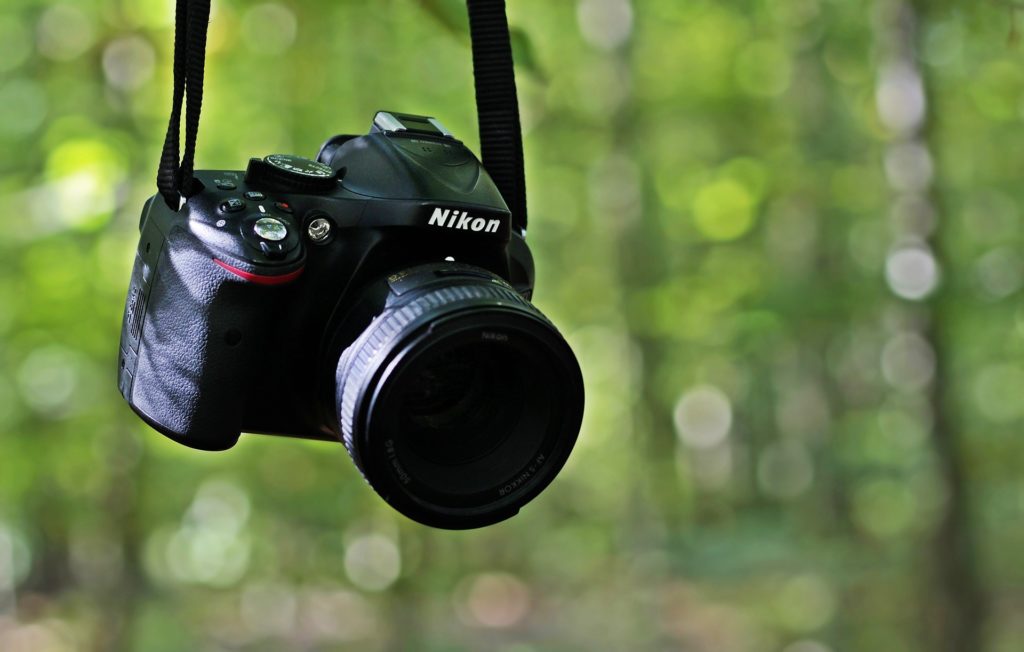 This is among the best DSLR priced around Rs 40,000. It has an ISO level from 100 to 25600 for excellent photographs in any light. This camera has a 24.2 MP image sensor for detailed image capture and Expeed 4 for faster image processing and accurate color.
It supports Full HD recording so you can capture your moments in high quality. Its weight is 395 g.
The captured photos can be instantly transferred to the smartphone via the snap bridge app.
The body comes with a primary lens of an 18-55 mm Nikkor lens and a carry bag.
It supports scenes of the portrait, landscape, sports, close up and night portrait. Its shutter speed is 1/4000.
It comes with 2 years of domestic warranty.
3. Canon EOS 200D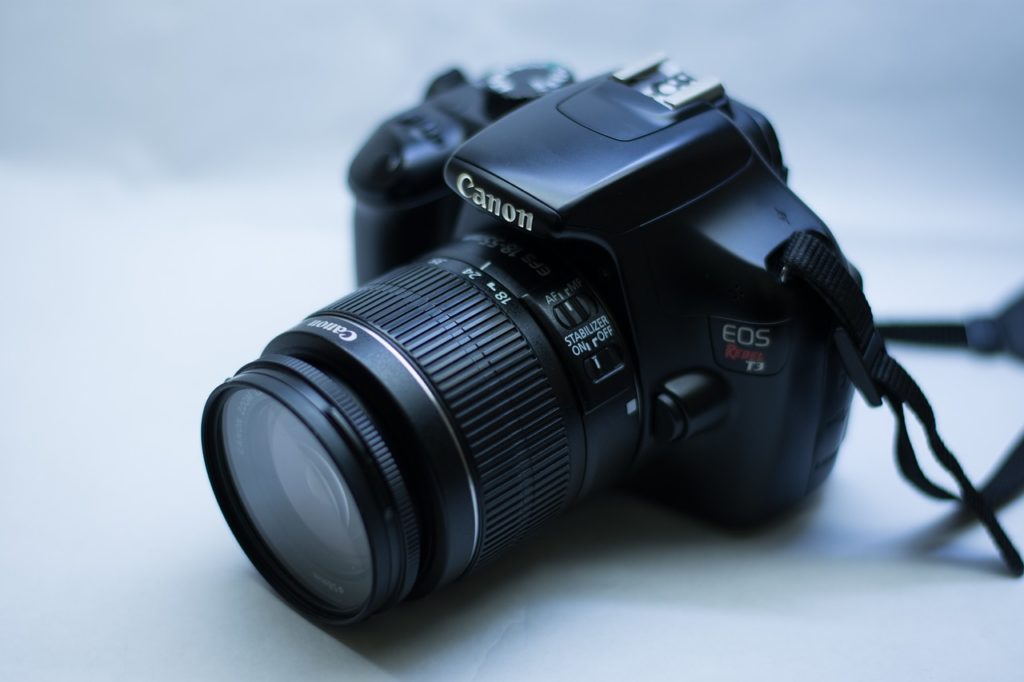 This camera is of price around Rs 40,000. It has a CMOS sensor with 24.2 MP pixels. The body comes with an S18-55 mm lens. The camera supports scene modes of the group photo, portrait, sports, kids, close up, night portrait, candlelight, food and handheld night scene. It has an image processor of DIGIC.
It has type C port. Its shutter speed is 1/4000. It has a built-in flash. It has 3 inches of TFT display. This camera has built-in wifi and supports Full HD recording of 4000*6000.
It has a built-in microphone for audio recording and speaker for viewing the captured video.
It comes with one year of warranty.
4. Nikkon D5300

It is priced at Rs 46,400 and has a CMOS sensor and a 24.2 MP sensor. It has built-in wifi for transferring photos.
The sensor captures great quality pictures with good color saturation and light without any blur edges. The full HD video capture mode can capture frames at a rate of 5 frames per second. It has HDR painting mode and toy camera mode along with several other modes for capturing some photos with different modes.
It has 3.2 inches of LCD display which has 170 degrees of rotation for capturing videos and monitoring them. This camera has ISO range from 100 to 12800 which can be increased to 25600 for low light photography.
It comes with a warranty of 2 years.
5.Canon Eos 3000D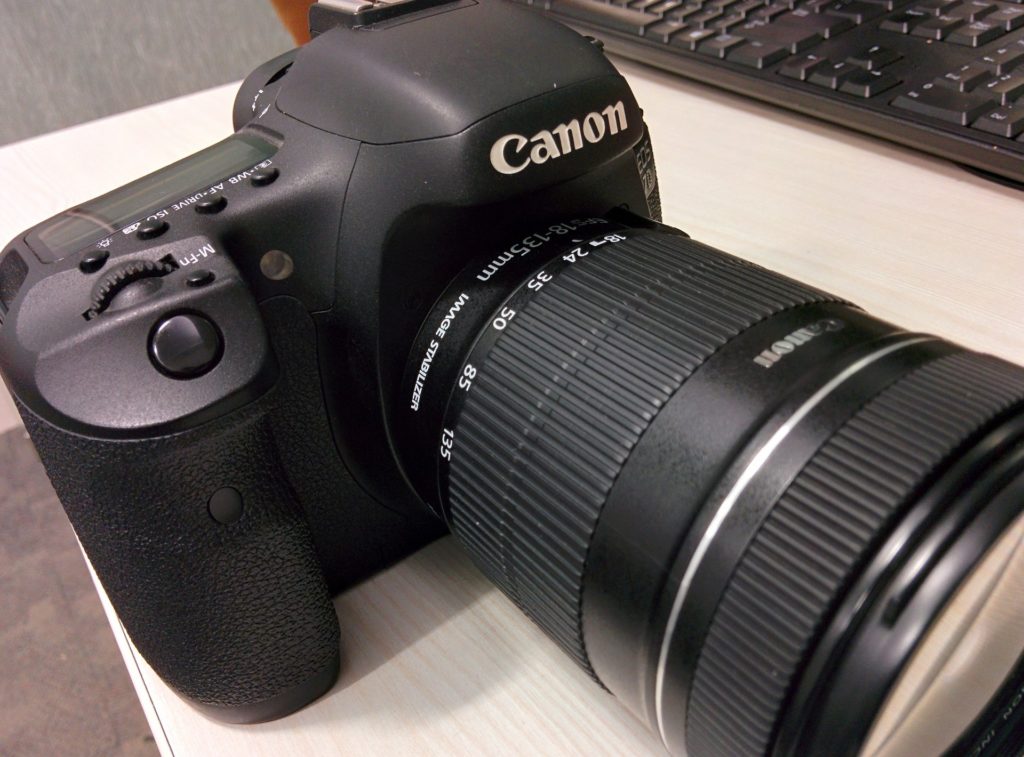 This is also a Canon camera in the list with an 18.0 MP CMOS sensor which is priced at Rs 23,990.
The advantage is that it has built-in wifi for transferring photos. It comes with an 18-55mm lens, 16 GB memory card, and a carry case.
Its viewfinder coverage is around 95% and a shutter speed of 1/4000.
It supports full HD recording and has a built-in flash.
It comes with a one year warranty.
Give your views about the Best DSLR camera under Rs 50,000 in India 2019.