Top 5 best printers in India 2019

If you are planning to buy a brand new printer then we will help you to find the top 5 best printers in India 2019. Before buying the printer you have to know your requirements. On the basis of your requirements, you can choose one for you which suits you the best. Your requirement may be fulfilled by inkjet printer you use printer occasionally and print less than 100 pages a month or maybe your requirement is of inkjet printers printing more than 300 pages a month which considerably reduces the cost of the per-page print. All these printers we have listed are of different use. Some are of occasional use while some are of heavy use.

Top 5 best printers in India 2019
1. Hp Laserjet Pro M1136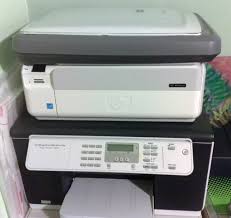 This printer is a laser printer, therefore the quality of print you will get is of high quality. It does all work from print, copy to scan. It offers high-quality print and at amazing speed. The cost per print is from 50 p for black and white to up to Rs 2 for color print. It prints around 18 pages per print. It supports printing of A4,A5, B5, C5,C6 ,Dl,postcard,etc types.
The original Hp 88A laser toner cartridge gives around 1500 print cycles. It has USB connectivity. It is ideal for enterprise and small business. It comes with one year warranty and is available at Rs 12,999.
2. Hp 410 All in One Ink Tank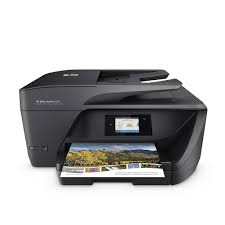 It is an ink tank printer. This printer prints at an extremely low price and produces good quality prints. If you are looking for a low per cost print then this is the perfect printer for you as the cost per page print of this printer is just 10 paise for black and white print. The cost of color print is 18 paise per page.
It has print, scan and copy option in it. It prints over wifi and USB both and can be controlled by hp smart app. It supports pages such as A4, B5, A6, DL, manual print, duplex. It is ideal for small business. It has a one year warranty and its price is Rs 12,499.
3.Epson L360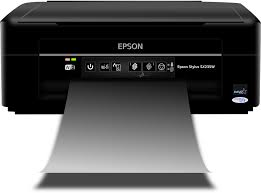 This is another ink tank printer. It comes with four ink bottles of 70ml each. The company promises that each bottle gives around 4500 pages of print. This printer prints on glossy, matte paper in different sizes of A4, envelope, postcard, and presentation format.
It prints up to the resolution of 5760 dpi with a speed of around 33 papes print a minute. It prints with a cost of 7 paise per page print for black and white and 18 paise for color print.
It comes with one year warranty or 30000 prints whichever is achieved earlier. Its price is Rs 9,499.
Also read: Best Refrigerators in India 2019
Best Wifi Routers in India 2019
4. Hp Deskjet 3835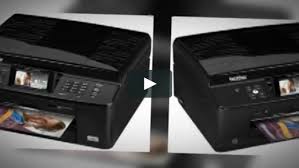 It is an inkjet printer ideal for home printing works. It is an all in one printer with functions of print, copy, scan, and fax. It has USB, wifi connectivity for easy printing. The cost per page print is Rs1.5 for black and white and Rs 4.5 for color. The compatible color cartridge is Hp 680 which yields around 480 pages of black and white and 180 pages of color print.
It has a 2.2-inch screen for all controls and supports mobile printing. This printer is quite good for home use.
5. Hp Deskjet 2131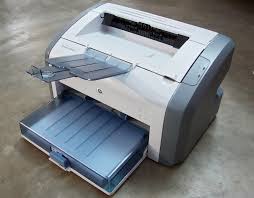 It is one of the most popular inkjet printers. It prints around 7.5 pages of black and white per minute and 5.5 pages if color print. The cost per page print is Rs 4.8 for black and white print and around Rs 6.6 for color print. It is ideal for small office use or home use as it is good for printing around 100 pages a month. It supports A4, B5, A6, Dl. It has only USB connectivity and lacks wifi connectivity. It is available at a price of Rs 3,099 and comes with a one year warranty.
Give your views about the top 5 best printers in India 2019.